How To Import Used Japanese Cars to Uganda - Complete Guide 2021
2021-07-07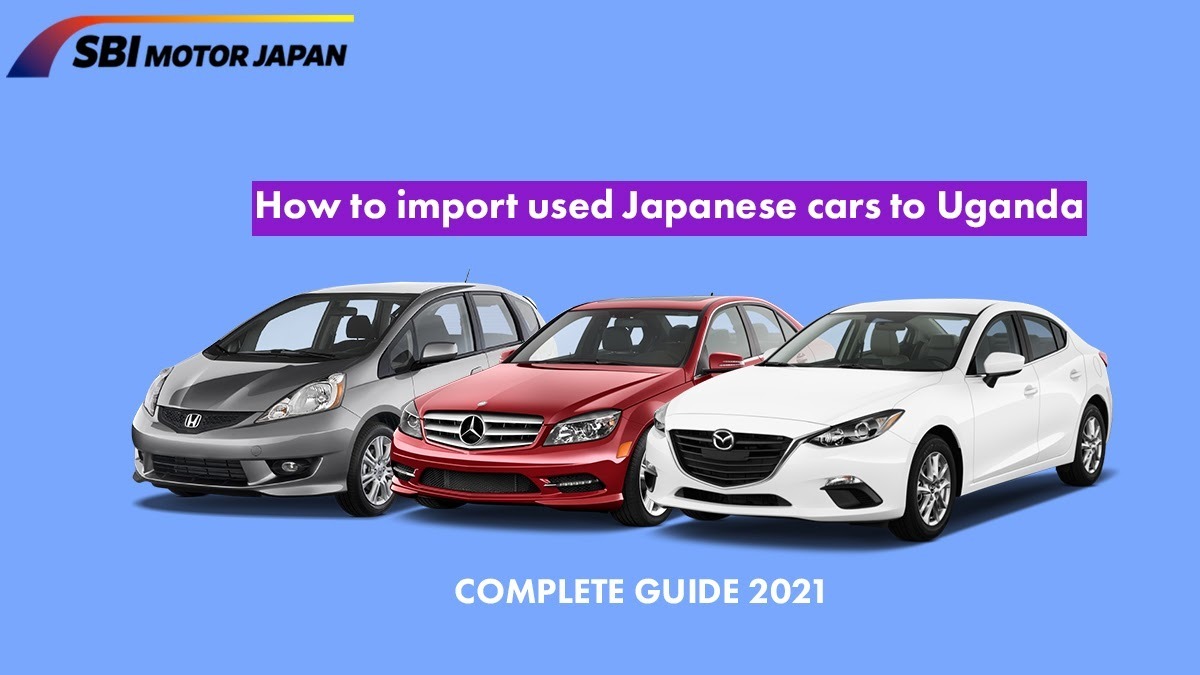 Japan is the leading exporter of used cars in the world. That's because Japanese used cars for sale are available in good quantity and quality. This gives you more options to choose from depending on your needs and budget. For instance, you can even get Japanese used cars under $1000.
Are you looking to buy your first car? Need to replace your current one or get stock for your car dealership? This complete Japan car import guide has all the information you need. Read on to learn how to buy and import a car from Japan to Uganda in 2021.


Used Japanese Cars Age Restrictions: How Old Should a Car Be to Import to Uganda?
You cannot import a car older than 15 years into Uganda.
Before 2018, Uganda's car importation laws were not stringent. There was no restriction on how old a car had to be for it to be allowed into the country. However, this changed when the Road Safety Act 2018 was passed.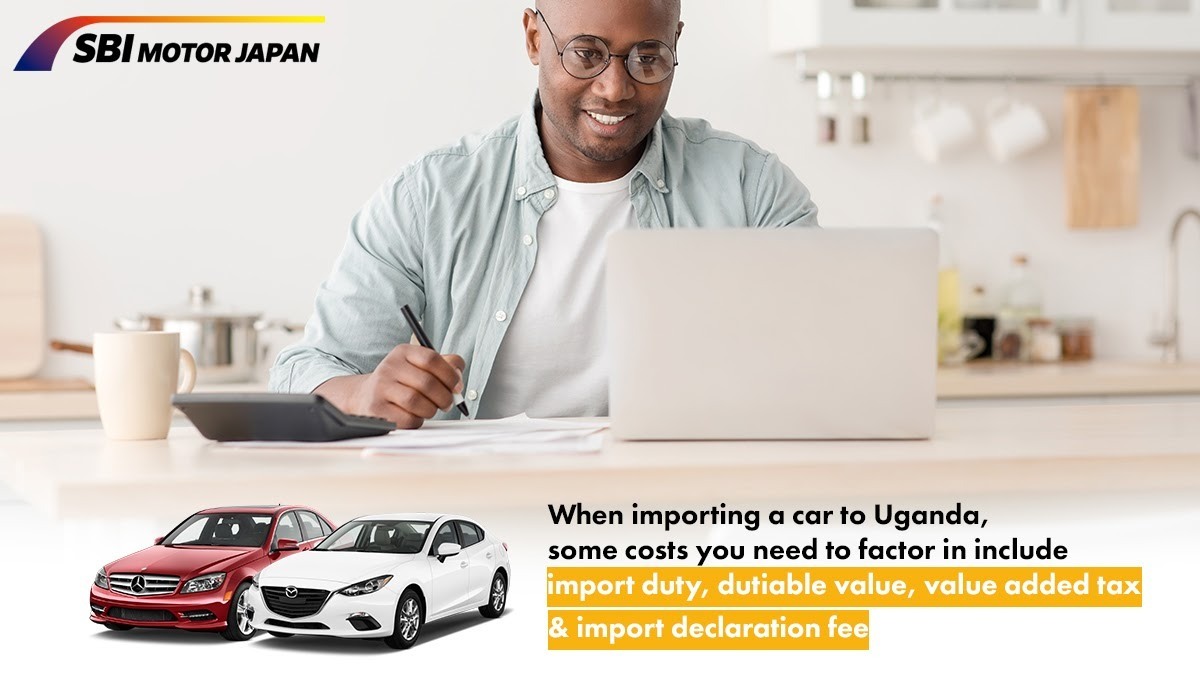 How Much Does It Cost to Import a Car to Uganda?
The total cost of importing a car to Uganda depends on the import tax. This is calculated based on the General Agreement on Trade and Tariffs (G.A.T.T). Taxes for car import in Uganda include:
Import duty - Usually 15% of dutiable value
Value added tax - (VAT) is 17% of the import duty fees
Import declaration fee - 2% of dutiable value
Withholding tax - 4% of dutiable value
Excise duty - in some cases excise duty may be charged at 10% of duty fees
With SBI Motor Japan, you don't have to worry about the total import cost. You can view the total estimated cost of importing each of our vehicles based on the port of entry: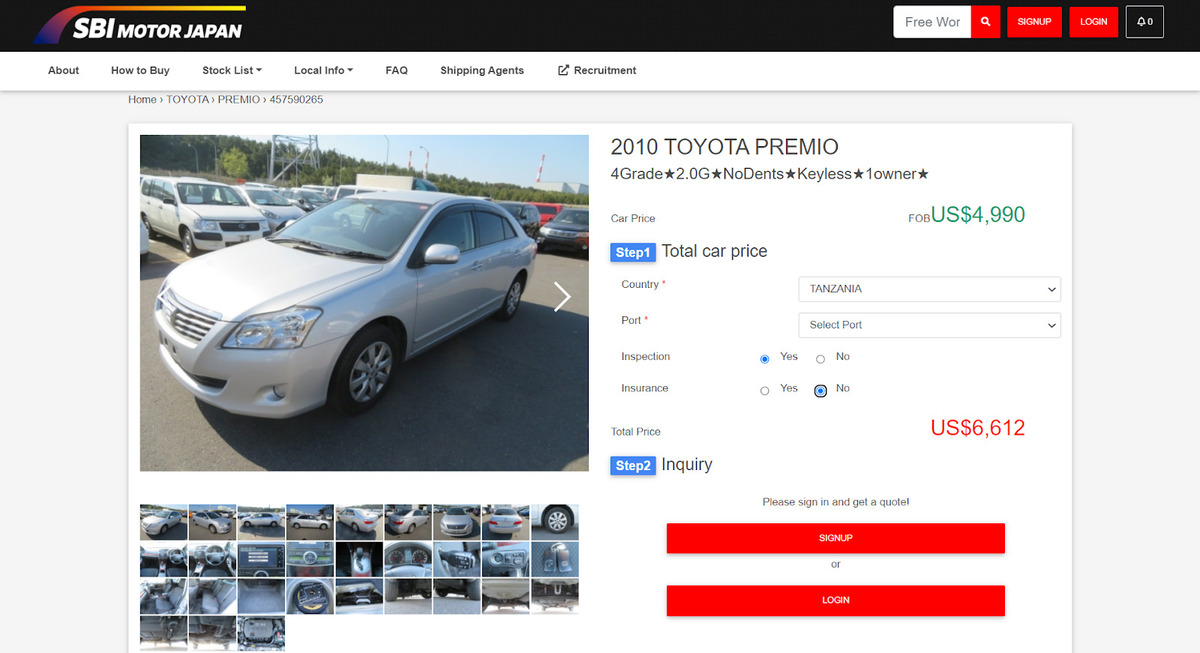 Simply:


visit our Uganda website,
browse our extensive range of Japanese import cars for sale,
choose the model you want from our Japanese cars list, and
sign up for free to get your quote.
That's all it takes.


How Long Does It Take to Import a Car From Japan?
With SBI Motor Japan, the import process starts as soon as payment is received and confirmed. Once this happens, we find the best shipping company from Japan to your chosen port of entry. The duration therefore depends on this, but usually takes around several weeks.


Which Documents Do You Need to Clear and Register an Imported Car in Uganda?
Some of the documents required for registering an imported car in Uganda include:
Original Bills of Lading
Work permit (Copy only)
Original copy of Immigration permit (Original copy)
Certificate of change of residence
Consignee's passport (Original copy)
Invoice for the vehicle
English copy of the car inventory in triplicate (Valued, signed and dated by the customer)
Original logbook of the vehicle
Original export documents from the country of origin
Electrically-powered items must include serial numbers
Tax identification number: Issued by the consignee's local employer in Uganda
NOTE. If you choose Dar-es-Salaam as your point of entry, there is extra regulation to consider. You must register the vehicle you are importing with Tanzania's Revenue Authority first. This will let you get clearance from the Tanzania Customs Regulations. Your car will then be allowed to proceed to Uganda.


Importing Used Japanese Cars: Uganda Inspection Guidelines
All cars imported by SBI Motor Japan are checked before they leave Japan. We only stock high quality vehicles and leave nothing to chance.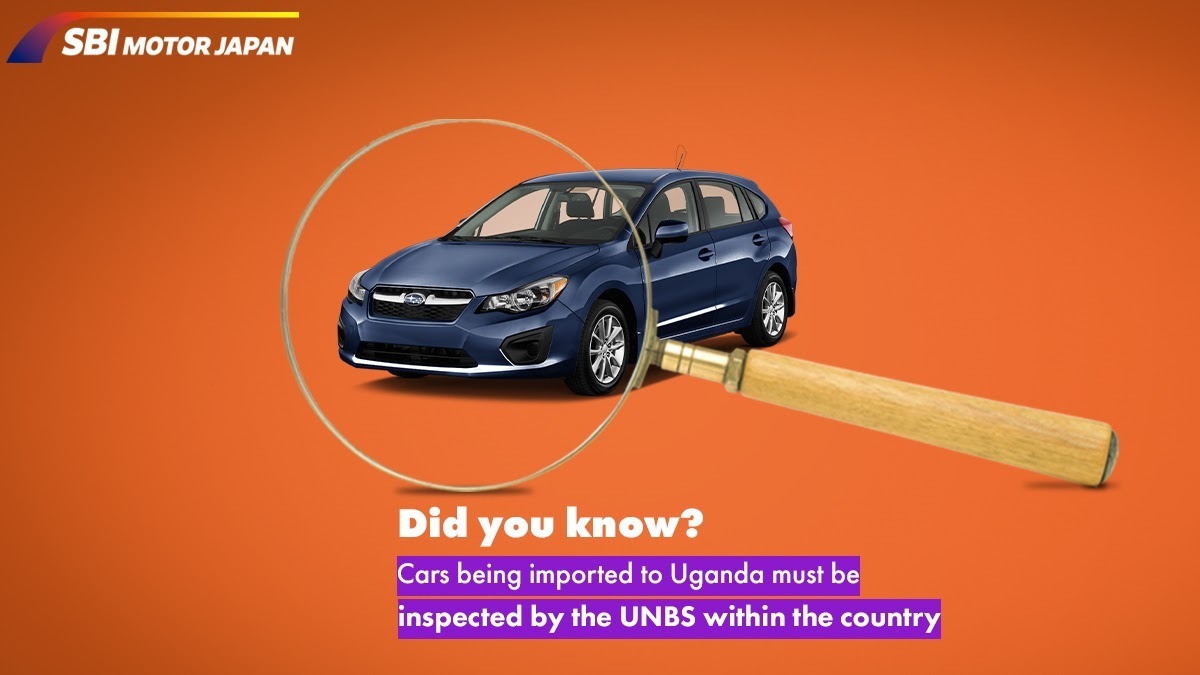 What is Jevic?


The Uganda National Bureau of Standards (UNBS) requires cars to get inspected. This is done for quality control purposes.
Before June 2018, cars would be inspected in Japan before getting imported. The Japan Export Vehicle Inspection Center (JEVIC) was in charge of this.
Inspection is important, as it ensures the car you buy offers value for money.
The Inspection and Clearance of Imports Regulations 2018 came into effect in 2018. Under it, all used motor vehicles shipped to Uganda must be inspected by the UNBS within Uganda. This is done before vehicles get released from the Customs controlled areas.



How Is Payment Made When Buying a Car From Japan?


Car shipping from Japan doesn't have to be a daunting process. With SBI Motor, paying for car import from Japan to Uganda is easy. Once you find the model you want:
Complete the inquiry form with your details. Our sales representatives will get in touch with you and send a proforma invoice.
Print out the invoice, make payment as per the details provided
Upload your proof of payment (TT copy) and click to get payment notification
As soon as payment is confirmed, we'll let you know.
We will always keep you updated with information regarding your order. And, you can always reach out to us with any questions you may have via:
WhatsApp: +81 80-3426-7258
Email: info@sbimotor.com
You can also get more information from our used Japanese cars FAQ.
Choose SBI Motor Japan for importing used Japanese cars from Japan to Uganda and experience the difference.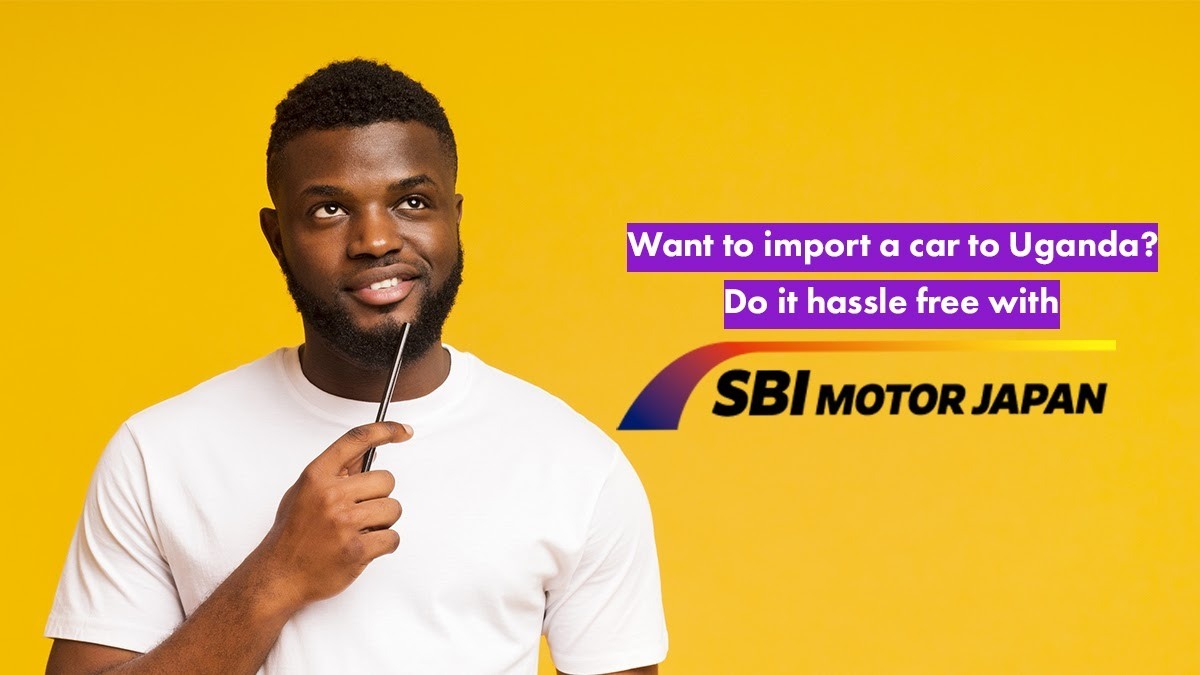 ---