iPhone 13 + 2 Apple Watches Easter Giveaway!!
2022-03-09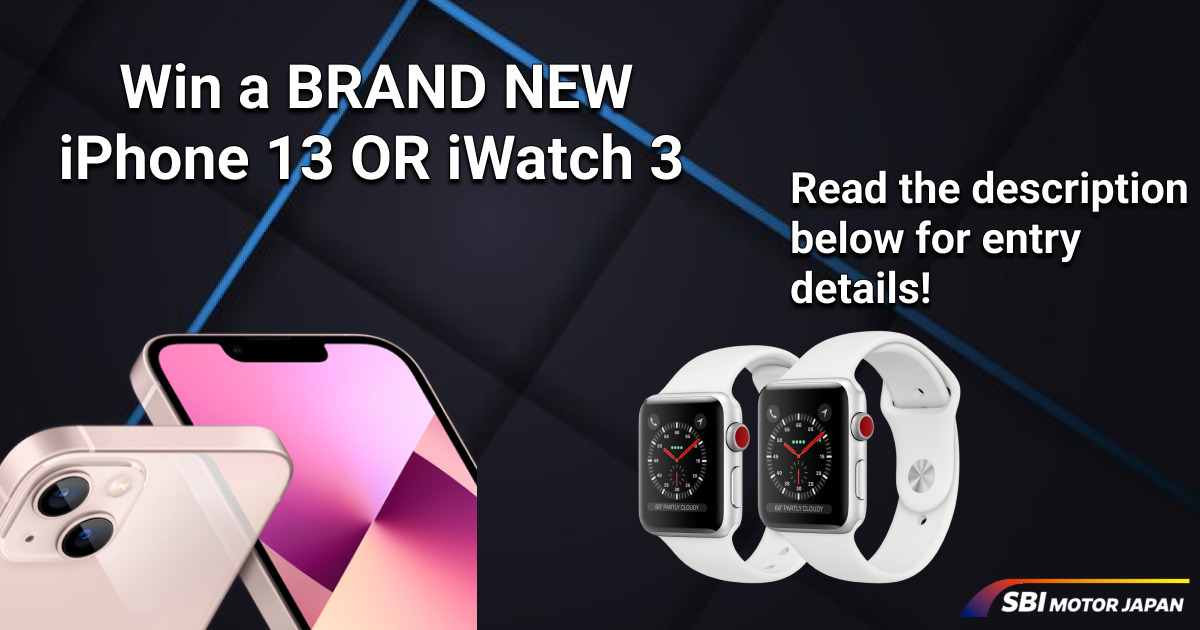 iPhone 13 + 2 Apple Watches Series 3 Easter GIVEAWAY!!
Calling all SBI Motor customers and followers!
From having just started in 2019 to where we have come along so far, we are grateful to all the people who have done business with us and our customers all across the globe!

We want to express our sincere gratitude to everyone who has supported us along the way!

This Easter we will be giving all of YOU the opportunity to win a brand-new iPhone 13 and 2 iWatches!

It's VERY EASY to join! For a chance to win an iPhone 13 or an Apple Watch, all you have to do is:
1. Have an account on our website!
2. Simply make an inquiry on any car on our website!
(Here: Sign Up)

The deadline for this giveaway will be on the 1st of April and the 3 winners will be announced on April 10th.
Wishing the best of luck to all participants!
---