Tanzania: New opening of an official Tanzania service center
2021-03-10
We opened our first official service center in Dar es Salaam, Tanzania, where we can help you get the car of your dreams!

SBI Motor Japan is a top online portal selling used cars to buyers in Africa. You will find on our website the currently available vehicles and you can get estimated prices for your desired cars. In 2021, we also started helping our Tanzanian customers directly thanks to our new service center that opened in Dar es Salaam.

We are open from 8am to 5pm from Monday to Friday and from 9am to 1pm on Saturday and we are ready to help you acquiring the car of your wish by providing services such as car inspection, local customs clearance, tax consulting, purchase support, registration, or receipt and shipping of original documents such as BL. Waiting rooms are available with free refreshments and WiFi, so feel free to come and inquire about our cars!

We can help you choosing among our cars -that are all in good condition and have been through a deep inspection before arriving to you- and also offer you a 200,000 TZS repair coupon when you purchase a car through us. We will indeed support the maintenance of your car in Tanzania at our official partner factory. The fixing of defects and replacement of hardware are usable with the repair coupon too. Don't miss this chance!

If you are in Tanzania and are looking for great deals on Japanese used cars, feel free to come to our service center, our staff is waiting for you and ready to help you acquiring the car of your dreams!
We are located at New Ushirika Tower 12Floor, Lumumba Street,P.O.Box 104784, Dar es Salaam, Tanzania. Please call us for further enquiries at +255 653 793 308(Mobile phone with WhatsApp) or simply drop us an email at info@afritelsystems.co.tz.

See you soon!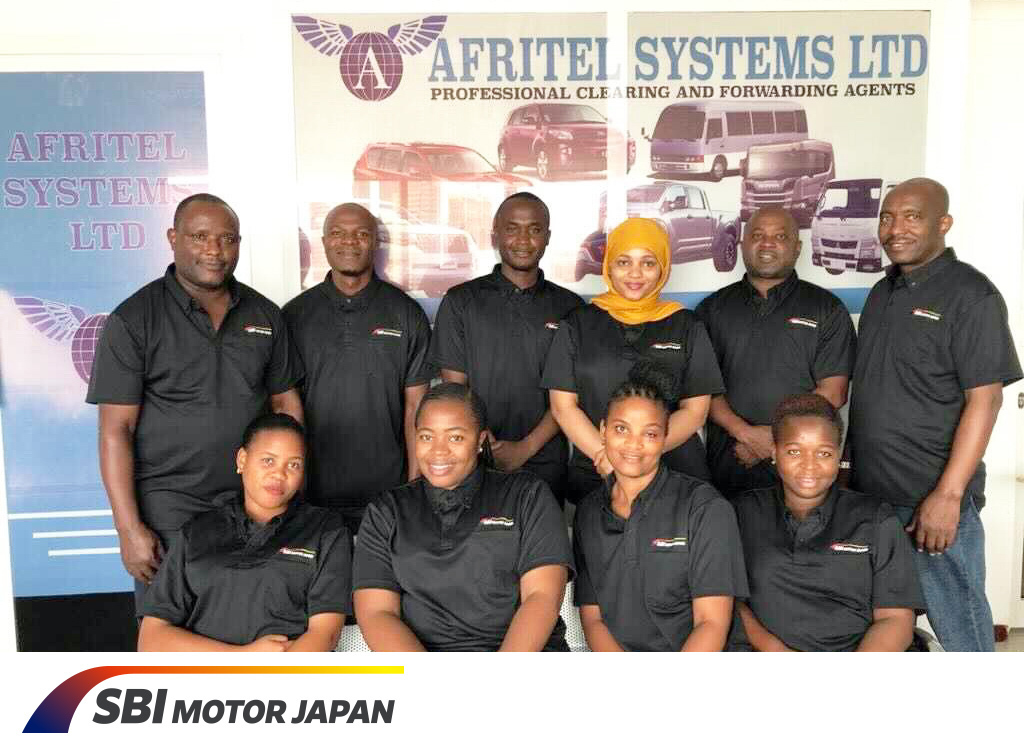 ---