How To Import Used Japanese Cars To Tanzania - Complete Guide 2021
2021-07-30
Why Import a Used Car From Japan to Tanzania?


If you're looking to buy a new car, you'll most probably consider buying a Japanese car.
Used Japanese cars
offer the best of both worlds - they're less expensive than what you'll find in a showroom, and they are of high quality.
Whether you're buying your very first car or you're a seasoned driver looking to upgrade your ride, there's a
used Japanese car that fits your needs
. This Japan car import guide sums up what you need to know.
Importing Used Japanese Cars - Tanzania Regulations


Tanzania has several laws and regulations on car importation. It's important to understand these guidelines before you make your purchase. Doing so will help you remain compliant. This way, you can avoid challenges that can be costly in terms of both time and money.
Vehicle Age Restrictions in Tanzania

There is no age restriction on imported used cars in Tanzania. However, there is an additional cost of importing cars older than 8 years.
The age of a car is calculated from its date of manufacture. If you're importing such a car, you are required to pay extra excise duty. More on the cost of importing a car to Tanzania below.


Tanzania Used Japanese Car Assessment

All cars must undergo inspection before importation. Inspection is done in Japan by the Japan Auto Appraisal Institute (JAAI).
JAAI inspection checks for roadworthiness. This ensures that the car you buy is fit for the road and in good condition. Once a car has passed the inspection, a JAAI certificate is issued.
Cost of Importing a Car From Japan to Tanzania

The total cost of importing used Japanese vehicles depends on various factors. These include the vehicle's engine capacity and age.
Here is a breakdown of the costs:
For cars with an engine capacity of up to 2000cc
Value Added Tax (VAT) - 20%
Import Duty - 25%
For cars with an engine capacity above 2000cc
Value Added Tax (VAT) - 20%
Import Duty - 25%
Excise Duty - 10%
As mentioned above, there is an excise duty on vehicles older than 8 years. This is calculated at
25% for non-utility vehicles and 5% for utility vehicles.
We've crunched up the numbers to give you an estimate:

Documents You Need to Clear and Register an Imported Car in Tanzania
Some important documents are required to clear your vehicle in Tanzania including:
Import permits Tanzania Bureau of Standards (TBS)
Inspection certificate
Export certificate
Choose SBI Motor Japan When Importing To Tanzania
While there are several Japanese used cars auctions online, it's important to choose a reputable exporter.
At SBI Motor Japan, we take measures to ensure you receive quality vehicles. We are a member of the Japan Used Vehicle Exporters Association (JUMVEA). You can find a variety of
Japanese used cars for sale on our stock list
. We offer cars from leading manufacturers and at the best prices.
Additionally, we pride ourselves in offering great service. That way you enjoy an all-round experience. You can reach our team easily via email. We also have a WhatsApp support line on +81 80-3426-7258.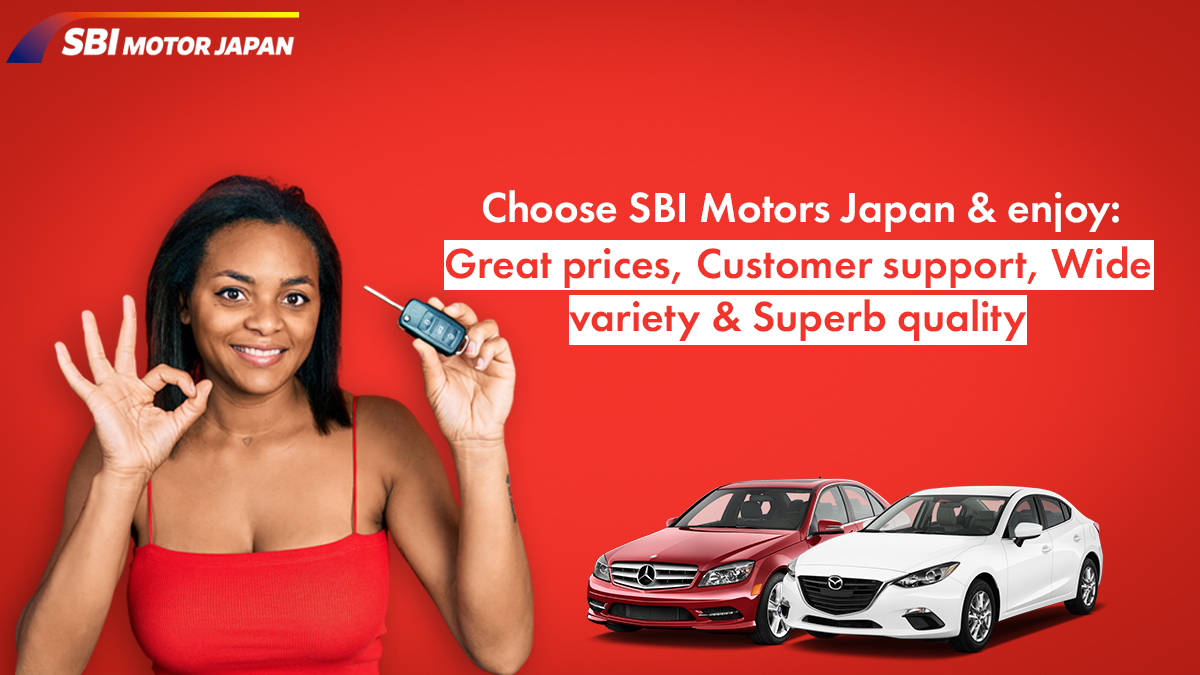 ---