How To Grow Your Car Dealership in Kenya with Digital Marketing
2021-10-03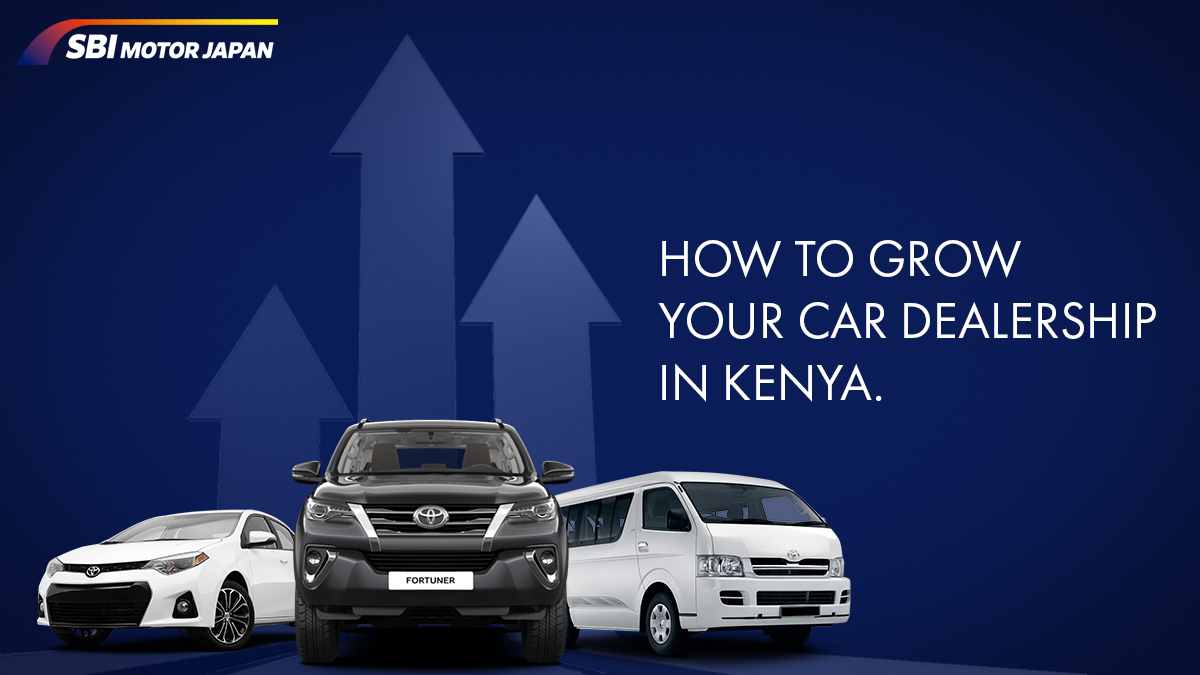 With the onset of the global pandemic, the car dealership industry has faced its fair share of disruption. Amid the change, confusion and adaptation, this is an opportune time to rethink your operations as a car dealer. Through a blend of monitoring & evaluation and the adoption of new approaches in your service delivery, you can set yourself up for success & growth.
One avenue you can tap into is looking to grow your car dealership in Kenya with digital marketing. Among the many reasons why you should consider this is Kenya's internet penetration which stood at 22% of the population - or just short of 12 million Kenyans - using the internet in 2019. This is according to data from the World Bank.
Moreover, the pandemic has pushed more people into online spaces - so there's a chance your next customer is online. And you should be too.
Here's an in-depth look at ways you can grow your car dealership in Kenya with digital marketing as a core part of your efforts.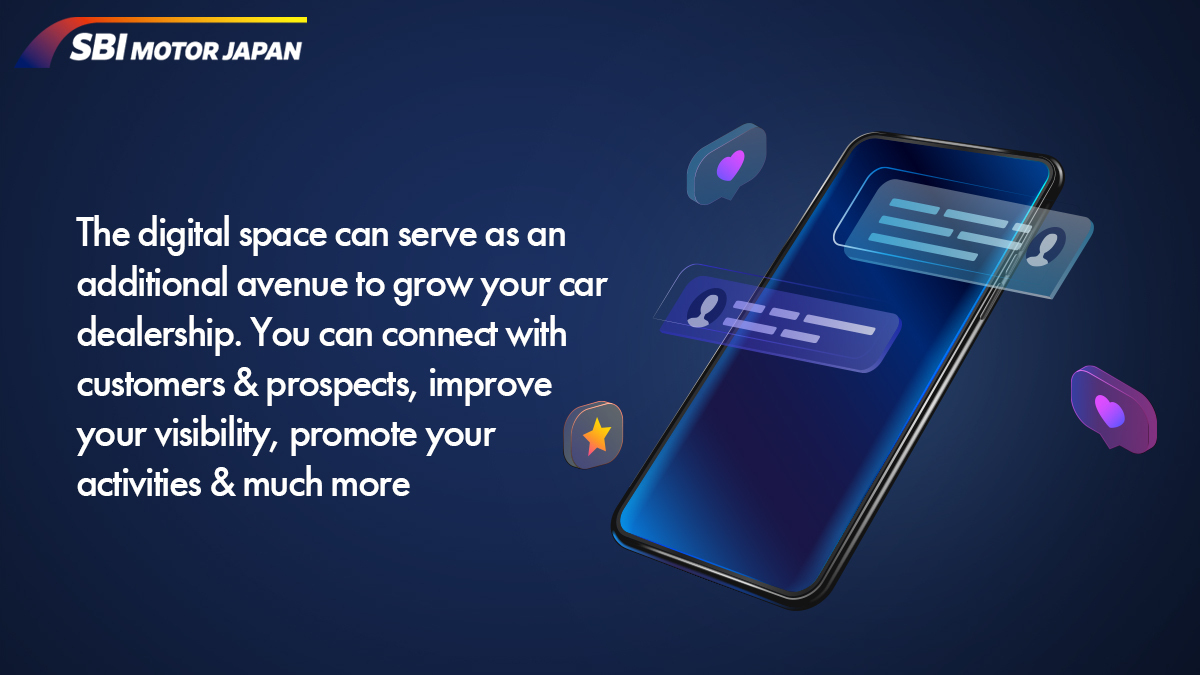 Explore Additional Service Options Through Digital Marketing Tools
For you to grow your car dealership, it may be imperative to consider offering additional services. You can incorporate digital marketing tools into your market research. Digital platforms such as social networking sites offer insight on emerging trends and consumer needs.
This is a great place to start when thinking of how to grow your business. Finding more services you can offer to compliment your current offering to customers can help deliver more value to them.
For instance, other than selling cars, could you also offer car customization or modification services?
Given that your customers and prospects should be at the centre of your expansion plans, take time to find out what more they are looking for. For instance, you can check various online forums & groups to gauge additional offerings that could drive more traffic to your business.
You could also use polls to gather feedback. This can help you evaluate different ideas to see how well you can implement them at your used car dealership.
Another way to establish points of interest to help expand your current operations is Search Engine Optimization (SEO).
SEO entails improving your positioning/ranking on search engines. Platforms like Google crawl websites and establish the information they contain.
They then index this information and present the websites that best match search queries made by users.
Through keyword research, you can identify what people in your target market are looking for. This can, therefore, help you include this in what you offer thereby growing your car dealership.
Embrace Digital Marketing Tools For Your Car Dealership
In a competitive market like the used cars dealership business, you need to constantly find ways to stand out.
If you haven't already, incorporate digital marketing tools into your everyday operations.
A good way to do this would be to set up your Google My Business. This is a portion of the information that appears in a box on the right side of Google search results. Unlike a knowledge panel that also appears to the right, Google My Business captures publicly available information. This could be from your website and social media profiles.
To improve your visibility on search results, keep your details up to date. It's equally important that you click on 'Claim this knowledge panel' at the bottom of the box. This ensures you gain control over the information displayed. You can also take photos of your business and respond to questions/reviews.
Alt text: Google My Business helps your customers and prospects find your car dealership details with ease.
Digital marketing is another avenue to consider in order to grow your car dealership in Kenya. It can improve your reach & boost your visibility to people looking for businesses like yours.
Some digital marketing options you can pursue include:
Promoting your social media posts to reach more people

Setting ads that are optimized for your target audience

Influencer marketing to build exposure for your dealership
Every so often, it's important to throw a quick glance in your competitors' way. A well-executed competitor analysis can go a long way in broadening your perspective as far as your dealership is concerned.
Some digital marketing tools come in handy by offering competitor analysis functionality. You can check how much online traffic a competitor has, the online ads they are running and how authoritative their site is according to search engine rankings.
These tools include:
Seeing what is and isn't working on their end can in fact help you reflect on the same for your end.
Enhance Customer Service At Your Dealership With Digital Marketing
Digital marketing can help you improve your dealership's service at a time when it's more crucial than ever to establish, build and maintain relationships with your customers. For instance, you could use it as an avenue to gauge customer satisfaction. Go over your mentions, comments and messages and identify the issues affecting your customers. By doing so, you'll be better placed to serve your customers.
Leveraging online platforms to engage with your customers gives you an opportunity to:
Make a positive impression

Build loyalty for your car dealership brand

Address questions, concerns or complaints

Discover how to better serve customers & meet their needs
Digital marketing enables you to monitor the kind of engagement people have with your brand. Their positive feedback and responses can serve as testimonials to boost your car dealership's credibility & appeal to new customers.
Get The Best Used Japanese Cars For Your Dealership With SBI Motor Japan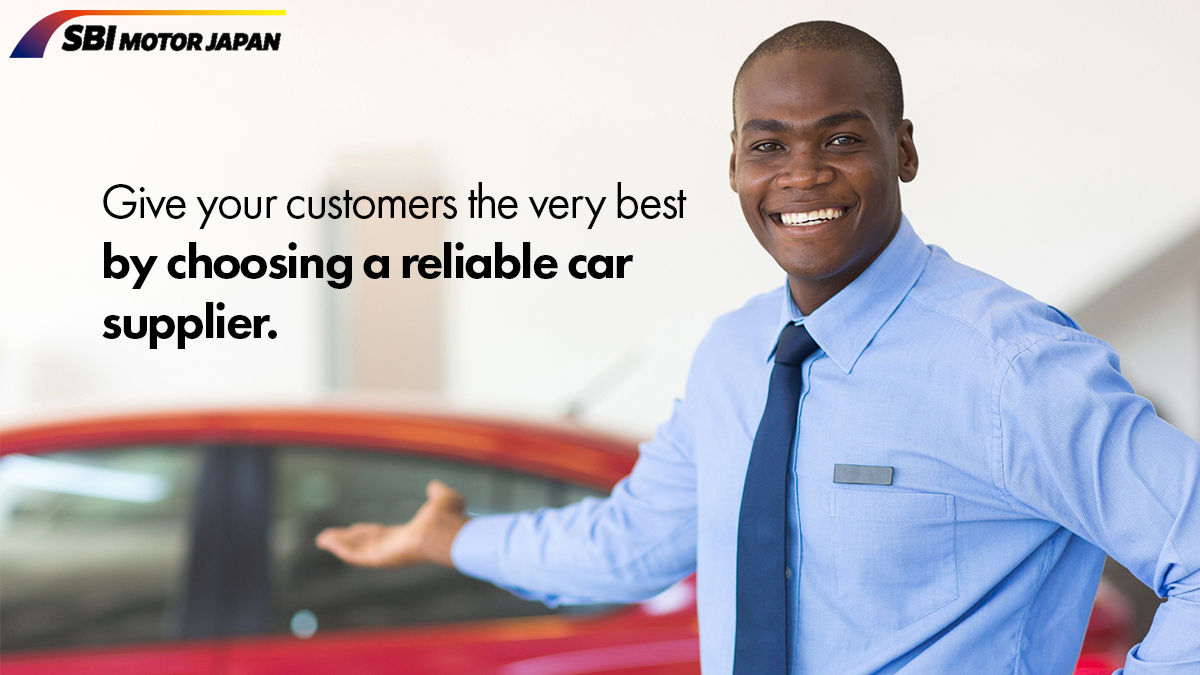 Your digital marketing efforts can't be fully effective without you providing great products. To give your customers the best and grow your car dealership in Kenya, you should source the best used Japanese cars.
At SBI Motor Japan, we check all the boxes with regard to quality, price & service. Over the years, we have established ourselves in over 10 countries.
Each of our vehicles is quality checked prior to shipping to ensure your satisfaction, and that of your customers as well.
We have a wide range of used Japanese cars from leading manufacturers. For more information, contact our Kenya office via:

Nairobi Office
Mbandu Complex opposite Galleria Mall along Langata road
Contacts: +254 727 503 376, +254 790 472 030
Email: imports@crinexlimited.co.ke
Mombasa Office
Karimi house room no 18
Along Moi Avenue, beside Wimpy Hotel Mombasa
Contacts: +254727594112, +254723845499
Email: clearing@crinexlimited.co.ke
Now you are in a better position to grow your car dealership in Kenya with digital marketing.
---